We expect that this year will be the turning point! – BLUE GURU GAMES reviewed by CASINO BEATS
Could 2022 be the year that the oversaturation of the global slots markets hits a turning point? Liam Mulvaney, Blue Guru Games' Chief Business Development Officer, certainly thinks so.
"It can't last" he tells CasinoBeats when addressing the current rapid pace of release into the global gaming market.
"I expect we'll sadly see a few studios fail if they can't address their quality," he continued. "Casino managers we know are becoming increasingly frustrated by it but it's just so difficult to curate everything and they have enough on their plates. We've been there. It's finite, and it has to be for the sake of the industry."
"ULTIMATELY, THE PLAYERS WILL FORCE THE QUALITY UP."
With an aim to "offer something new to players", the Malta-based games studio formed in 2021, complemented by a full in-house games studio in Asia, audio facilities in the UK and a dedicated EU games studio in Estonia.
Launching its first title in April, Blue Guru focuses on themes of mythology, history, folk tales, spirituality and "all things esoteric" in its games.
When pressed on the origin and concept of Blue Guru Games, Mulvaney explained that "it all happened organically, like the best nights out", adding: "Like many new studios that emerge, the team behind Blue Guru have all worked in gaming for a long time, primarily with slots, and we felt there was something missing.
"It wasn't a case of 'Ok, how can we make some money?' – it was a series of happy events that led to us finding a fantastic backer in Leo Ventures. That provided the support we needed to do it in the right way.

"We've built a great group, the office is pretty zen (most of the time), we have amazing teams across Europe and Asia, and we genuinely have a lot of fun doing this which ultimately comes across in our games."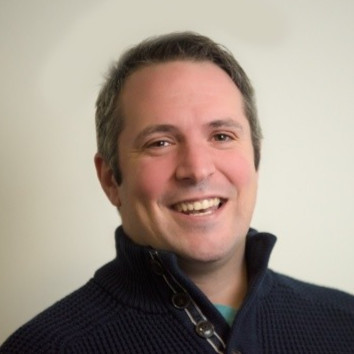 Being a new to market games studio looking to provide "more than just a gaming experience", Mulvaney tells how the company aims to achieve this while also standing out, with its product looking to bring "something pretty special to the market".
As Blue Guru's portfolio develops, Mulvaney says that we will start to see "a clear direction and a distinct style" across its games. "It takes a little time to get into that groove and so with the initial releases you'll see a broader range of themes and types."
Pressed as to whether we could reach a 'tipping point' where the market becomes cluttered with slots that demonstrate quantity over quality, Mulvaney expressed that "It's certainly looking that way."
He explained: "The barriers to entry dropped significantly in recent years and that has led to a whole host of new studios releasing games. This in turn has seen the economics shift to one where a place in the New Games section of homepages became the goal and the key revenue driver, almost regardless of quality."
He continued by highlighting that this is what "perpetuated the cycle" in which we now find some games being released that are aimed more at capturing that promotional opportunity, rather than building brand loyalty and repeat plays.
Explaining how Blue Guru's upcoming titles will avoid saturating the space further still, Mulvaney referred to how: "the market certainly isn't saturated with quality games – so we don't see ourselves as adding to that problem."
Moving on, Blue Guru's CBDO says that the developer's initial titles are "less nuanced" and cover a "broad range of themes", as well as a "strong" narrative theme, an "interesting" backstory or inspiration, and an "altogether gentler, more grown-up approach".
"We always want the games to be entertaining, not only in themselves with strong maths and mechanics, but in their subject matter. This is what excites us and you'll quickly see the direction we are taking emerge clearly.
"THE MARKET CERTAINLY ISN'T SATURATED WITH QUALITY GAMES"
"We won't be courting controversy or tackling edgy topics unless they convey an interesting, funny or lesser-known compelling tale. There's a place for hard-hitting themes and there are players looking for those, but there's also space for something different."
Adding to this, Mulvaney revealed that the seam sees Blue Guru "as the Ben and Jerry's of igaming," highlighting "amazing product best enjoyed in moderation, a value-driven brand that cares about social and wellbeing issues, and built by a group of good, really enthusiastic, people.
"Our merchandise for example is aimed at giving the recipient a really nice break from the stress we know running a casino can bring, so rather than hoodies and t-shirts we give incense, zen gardens and meditation candles."
Concluding on the company's hopes for the future and what we can look forward to seeing from Blue Guru this year, Mulvaney reveals that the team is looking forward to getting the games out everywhere "but going into the US is going to be amazing for all of us".
He revealed that the provider's first games will be in the US via Bragg Gaming later this year, adding: "It's a market that's been stagnant for a long time and there are some really exciting opportunities there. Equally importantly it's a relatively untapped mine of player feedback and fresh ideas that we can't wait to dive into.
"We'll be also releasing brand new game mechanics in Europe as well as tailoring games for Asia with new styles and Pachi slots, so it's going to be really busy – we can't wait!"